[distance type="3″][subtitle type="3″ subtitle_content="WORDS FROM PASTOR PAUL WARFIELD, JR."]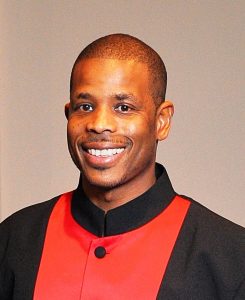 [distance]
YOU ARE WELCOME!
Hello and welcome to our church website, it's always a real joy for us to meet and have new members in our church family.
I am the founder and  shepherd of Greater Emmanuel Apostolic Church.  I am dedicated to serving the membership by teaching the word of God and counseling those in need.  You may reach me at (423) 624-3131 or greateremanuelchurch.com.
Whatever that next step is, it's time to take a bold step of faith out of your comfort zone and discover what God has for you. 
THIS IS THE END OF YOUR SEARCH FOR A FRIENDLY CHURCH!
[distance type="3″]
[subtitle type="3″ subtitle_content="WHAT TO EXPECT"][distance]
You are invited to come and worship with us. You will be blessed by the Lord Jesus Christ! Our services are orchestrated for praise and worship that will energize and rejuvenate. Our pastors teach and preach under the anointing of the Holy Spirit. The praise and worship service will bless your soul. There are ministries for all ages and special needs.
We Believe in baptism in water by immersion in the Name of the Lord Jesus Christ for the remission of sins, and in the baptism of the Holy Ghost, speaking in other tongues as the Spirit gives utterance. This constitutes the new birth. (Acts 2:4, 38; Acts 19:5-6)
Church Ettiquette
Please silence cell phones.

Please do not chew gum, eat or drink in the sanctuary.

No walking in the center aisles or in front of the sanctuary while the Word is being preached.

No walking during scripture readings, prayers, or invitation to discipleship.
[distance]
[distance]
SERVICE TIMES
Sunday
9:45am Sunday School
11:00am Morning Worship
4:00pm Afternoon Service
Monday
Tuesday
Wednesday
12:00pm Noon Day Prayer
6:00pm Bible Study
Friday
12:00pm Noon Day Prayer
7:00pm Youth Service
7:00pm Creative Arts Practice
[distance]
[distance]
FIND LOCATION
Greater Emmanuel Apostolic Church
400 Tunnel Boulevard
Chattanooga, Tn 37411
(
423-624-3131) Phone
[distance]
[gmap popup="enable" address="400 Tunnel Blvd., Chattanooga, TN 37411″ html="COME VISIT!" hue="#20c9a7″]
We're so glad you've decided to visit us! You'll find a list of commonly asked questions. Please don't hesitate to send us a message or give us a call at (423-624-3131
)
How do I get there?
You can find our location on the map.
What should I wear?
Our church has a "come as you are" atmosphere. You will see some dressed up; some dressed casual. We have no expectations for attire.
[distance]
[distance type="2″][maxtitle type="2″ maxtitle_content="SCRIPTURE OF THE WEEK"][quote name="Psalm 119:105″ text=""Your word is a lamp to my feet and a light for my path."" title="QOUTE OF THE WEEK"][distance type="2″]